To order any of the photos displayed on these pages, click on "E-mail Me" at the bottom of this page and, entering your name and e-mail address, send an e-mail saying which photos you want from the various collections and categories along the right border of this page (e.g., Rigney001, or People102).  Specify what size (8x10, $15; 5x7, $10; or 4x6, $5 for B&W photos), what quantity of each, and type of paper (glossy or matte).  Digital copies of all photos (approximately 1.0 megabyte, which is suitable for prints up to 8x10 or more) are $5 for each file sent by e-mail...an additional $2/order is charged for files on a CD.  Each page of photo collections (e.g., 
Rigney
Collection
) and categories (e.g., 
People
) can be searched (for words in their descriptions, using your browser "find" function.  See the Association's
policy
 (under development) on purchase and use of historical photos.
Nathaniel and Emma Orr

wedding photo, 1868

"New"  Steilacoom Grade School,

 opened 1917

Tacoma trolley in front of Bair Drugs and Hardware, circa 1900

Waverly Hotel (formerly E. R. Rogers Home), 1920


This page was last updated: March 25, 2020
Aerial view of Steilacoom, mid-1940s

Steilacoom Historical Photos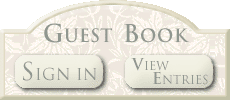 Waverely Hotel (originally E.R.  Rogers' home

Thomas Chambers' Grist Mill at Chambers' Bay